Selected Works From Our Portfolio
Vanijya Technology is one of the best Custom software development company in Delhi. We have developed Web Based & Offline software for both domestic & International Clients. Get in touch with us if you want Web App, ERP Software, LMS System, Inventory or Supply Chain Management Software, Business Website, eCommerce Website, Website Development, Best Website Designer in Delhi NCR.
Sick Pump was created with the intent to offer affordable luxury activewear that is sexy, comfortable, and inclusive.
Set a goal and don't quit until you attain it. When you do attain it, set another goal, and don't quit until you reach it.
Rajbala Divyang Sewa Samiti encourage divyangjan to prepare festival related things.
Earphone and headphone brand. Sense Every Beat, Hear Every Note with best in class earphones.
On This independence day, take a selfie with flag and upload on the Har Ghar Tiranaga Meerut Application and also aware the people about it. Developed the app in Collab with Innogical.
Portfolio Website Designed for Poonaam Spirittual Healer – She is renowned India based Vastu Consultant and Spiritual Healer experience of more than 5 years in the field of Vastu, Reiki.
Business  website designed for Millibolt Healthtech Pvt. Ltd. – MILLIBOLT HEALTHTECH is a next generation startup, building and offering innovative solutions to the healthcare system.
Online Store Website Designed for Rossini Motorsports – They sell car, van, motor homes seat covers & their accessories.
Online Store Designed for Circle Mart – Circle Mart is a store located in New Delhi selling fresh grocery, fruits, dairy etc.
Venue & Vendor Booking Portal Designed for Eventor City – Eventor city is​ a ​swanky alternative to the outdated wedding planning process. A one-stop-shop for all things weddings, you can find inspiration​​​, ​ideas ​and vendors within​ your​ budget​​.
FLY ROYAL AVIATION PVT LTD, situated in Delhi, offers helicopter and fixed-wing charter services. They offer a comprehensive list of aviation services.
They offer single and dual-engine helicopters for a variety of operations, depending on the needs of the customer. For corporate charters or medical flights, there are also fixed-wing aircraft with single or multi-engines.
Developed Custom Software - Web App
Developed Helicopter & Aircraft booking WebApp including Distance Price Calculator based on Location For The Company.
Business & Portfolio Website Design – V Planners designs and executes special occasions shaped to meet the clients style and personality. From large, branded corporate events to intimate weddings and everything in between, V Planners team provide unique insights that will make your big day unforgettable.
Sarafa Bhawan, a project by Sarafa Bhawan Samiti in Gorakhpur is located near the famous Hindi market. Sarafa Bhawan is built by businessmen for businessmen. The building is clean, well-furnished and centrally located, with an in-house dining hall and well-appointed rooms.
Developed Custom room booking Web App
Features of Webapp-
►Mobile Responsive
►Check Room Availablity.
►Future Booking.
►Book Rooms & Party Hall.
►Avail Catering & Other Services.
►Admin Dashboard
►User Management
►Analytics
►Sales Report Generate
►Mobile App For Admin
Blog Designed for worldhistries.com – They share facts, Current Events & Latest News around the world.
Portfolio Website for Vastu Consultant – Senior Expert at acharya Pankit Goyal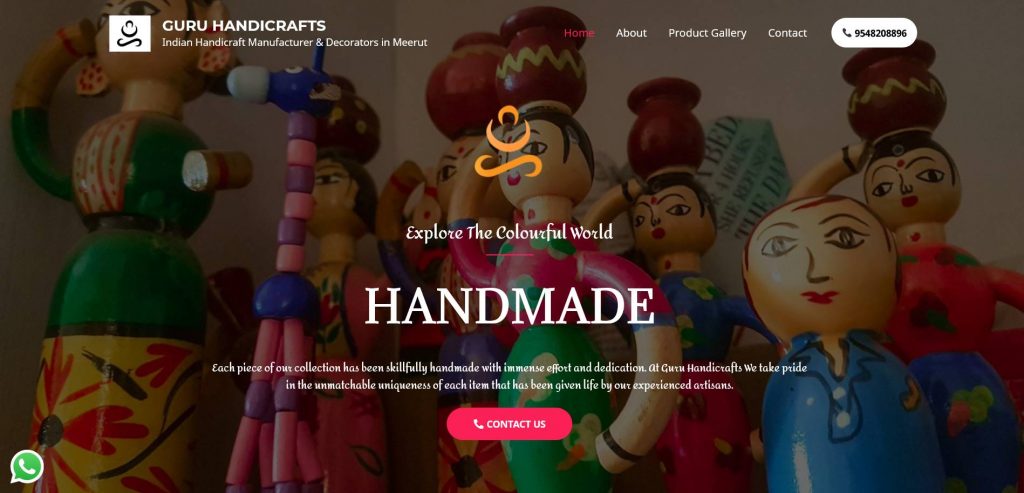 Indian Handicrafts, Decorative items & Wedding Decoration Items manufacturer in Meerut.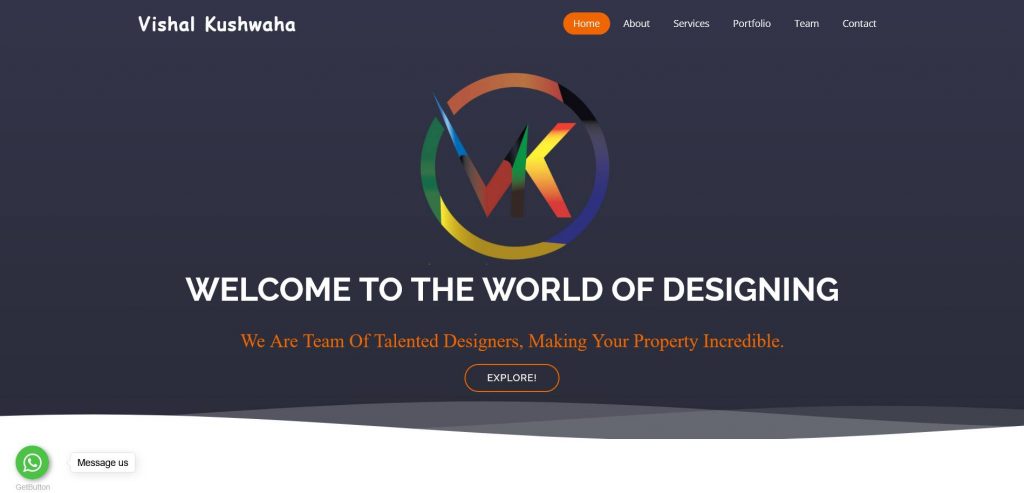 They Provide You Cutting Edge Perfection in Drafting, Vastu Layout, Interior & Exterior Designing.
Blushybee Cosmetics is a cosmetics brand creating organic hand-crafted products.
Business & Portfolio Website Design – A Company which has Modern Design Solutions for Home & Interior Décor.
Learning Management System designed for Fun n Learn School, Gorakhpur.
Features of System-
▸Online Class

▸

Full Responsive

▸Add/Manage User

▸Admin Panel

▸Study Material Download

▸Add Events, Notices etc.


▸

Student/Teacher Database
Do You Want Customized Website, ERP or Learning Management Systems?
Concept website design for MY INDIA THINGS.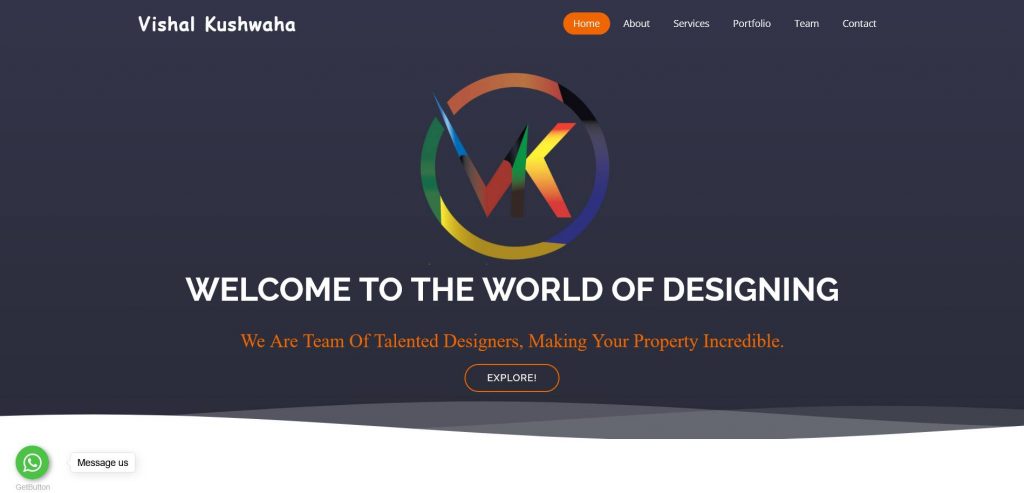 They Provide You Cutting Edge Perfection in Drafting, Vastu Layout, Interior & Exterior Designing.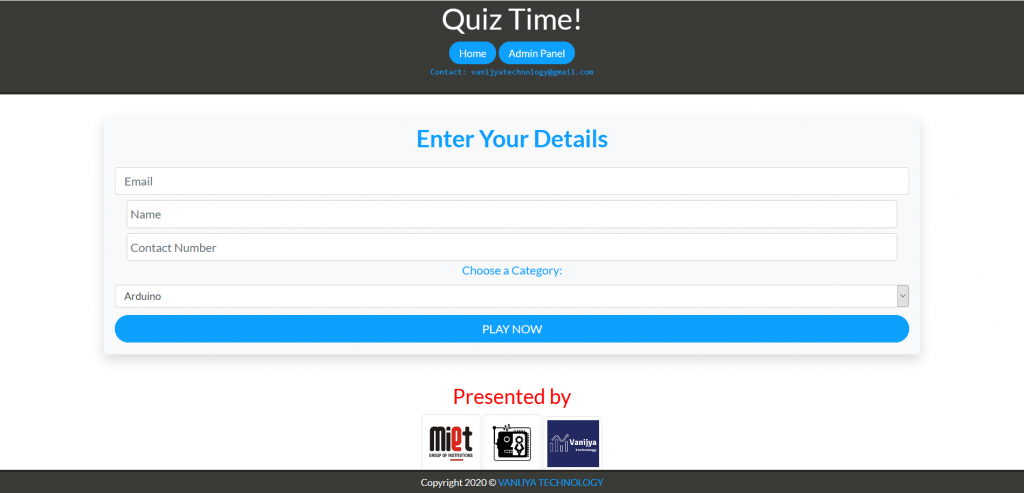 Designed multiplayer online quiz portal with result and notifications.

Business Website Design – e-certificate verification system.

We are providing 10% Discount on all our services. Avail the discount now!
Interested in our services?
Click the button below to get started now & Get  10% Off.